"Preserving the Harvest" E-Guide for Instant Download – Learn Canning, Freezing and Other Food Preservation Methods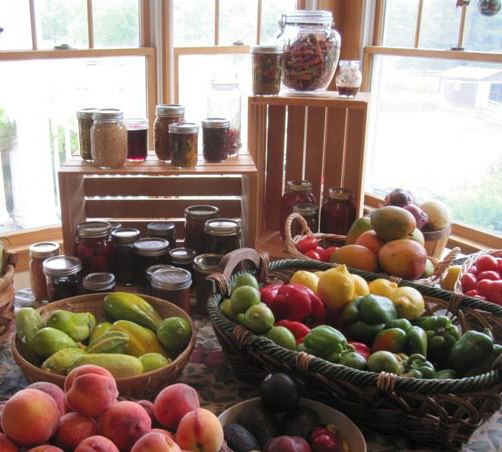 How to Can, Freeze, Pickle, Dehydrate and Cold-Store Your Favorite In-Season Fruits and Vegetables for Year-Round Use
Does your garden yield so much surplus produce that you don't know what to do with it all?

Would you love to try canning seasonal foods, but are scared you'll do it wrong?

Want ways to feed your family wholesome, natural, organic foods while shopping and spending less?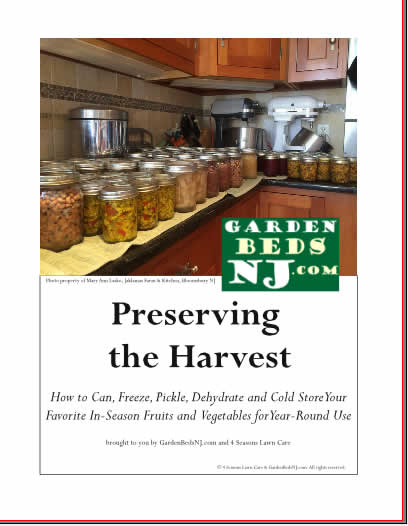 GardenBeds NJ is proud to bring you our new e-guide on Preserving the Harvest!
Ever thought it'd be fun to…
Put up jars of homemade apple sauce?
Make banana chips in a dehydrator?
Experiment with your own recipe for beef jerky, using your own oven?
Prepare pear preserves? (say that 3 times fast)
Make your own pickles?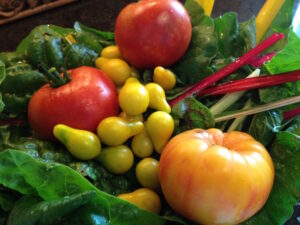 And if you're a tomato gardener… I know you've thought about how great it would be to can your own jars of homemade, garden-fresh tomato sauce.
Now is your chance to learn the tricks of the trade and make it happen!
In this beautifully presented e-guide, Preserving the Harvest, we'll teach you all the steps to preserving fresh foods using five different methods.
Canning, freezing, pickling, dehydrating, and even cold storage can all be added to your homesteader's survival skillset thanks to our 45-page e-guide that's available for easy download in PDF form.
Grab your copy of Preserving the Harvest, and get ready to…
Whip up freezer jam using fresh berries
Put up a batch of yummy pickled veggies
Blanch and freeze tomatoes for sauce or salsa
Oven-dry delicious fruit roll-ups (fruit leather)
Make your own coffee jelly
Candy some lemons….
And much more!
From benefits of food preservation to proper, safe canning techniques, to essential tools to recommended products, you'll find all you need to know about home food preservation right here.
We even provide a set of recipes for each applicable section – canning, freezing, pickling and dehydrating.
Plus, you'll also get the basics for building your own cold storage facility, making a mini solar dehydrator, and other awesome tips and helpful hints.
This e-guide is a total of 45 pages, complete with beautiful pictures that were kindly contributed by home preservation experts around the state of NJ and within our social network of supporters.
Check out this sample page now!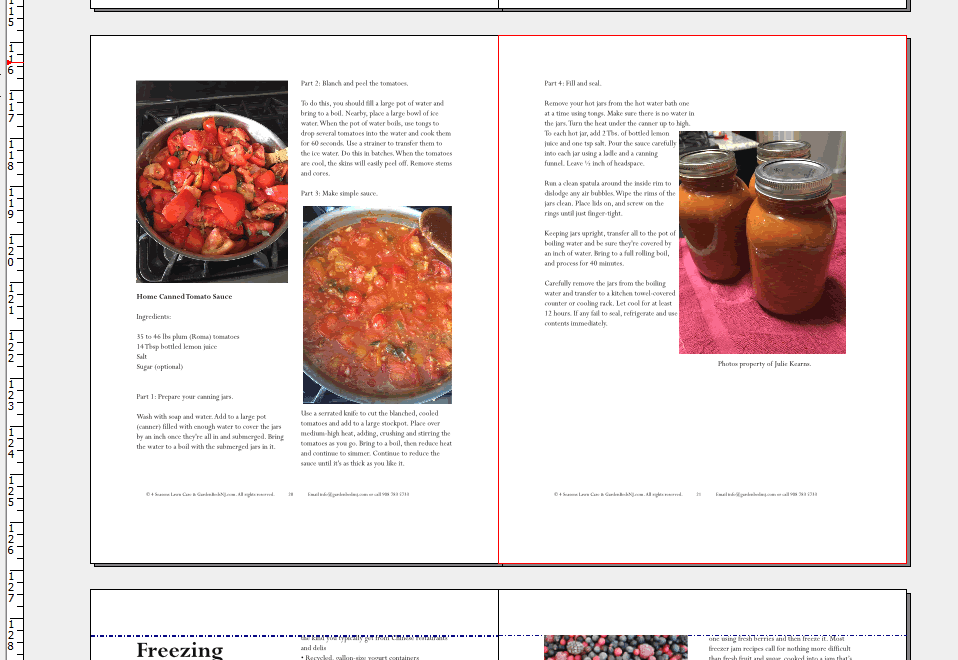 Get your instant download of Preserving the Harvest: How to Can, Freeze, Pickle, Dehydrate and Cold-Store Your Favorite In-Season Fruits and Vegetables for Year-Round Use

How to Order Your Instant Download
Simply click the below button to order your copy today! Once you complete the order process, check your email. Your file will arrive from e-junkie.com. Open the email, and download via the link.

This file is available in PDF format only.
Thank you for supporting our website, and Happy Harvesting to you and your family!